Zeno Named a 'Best Place to Work' 2021
By Grant Deady, Chief Culture Officer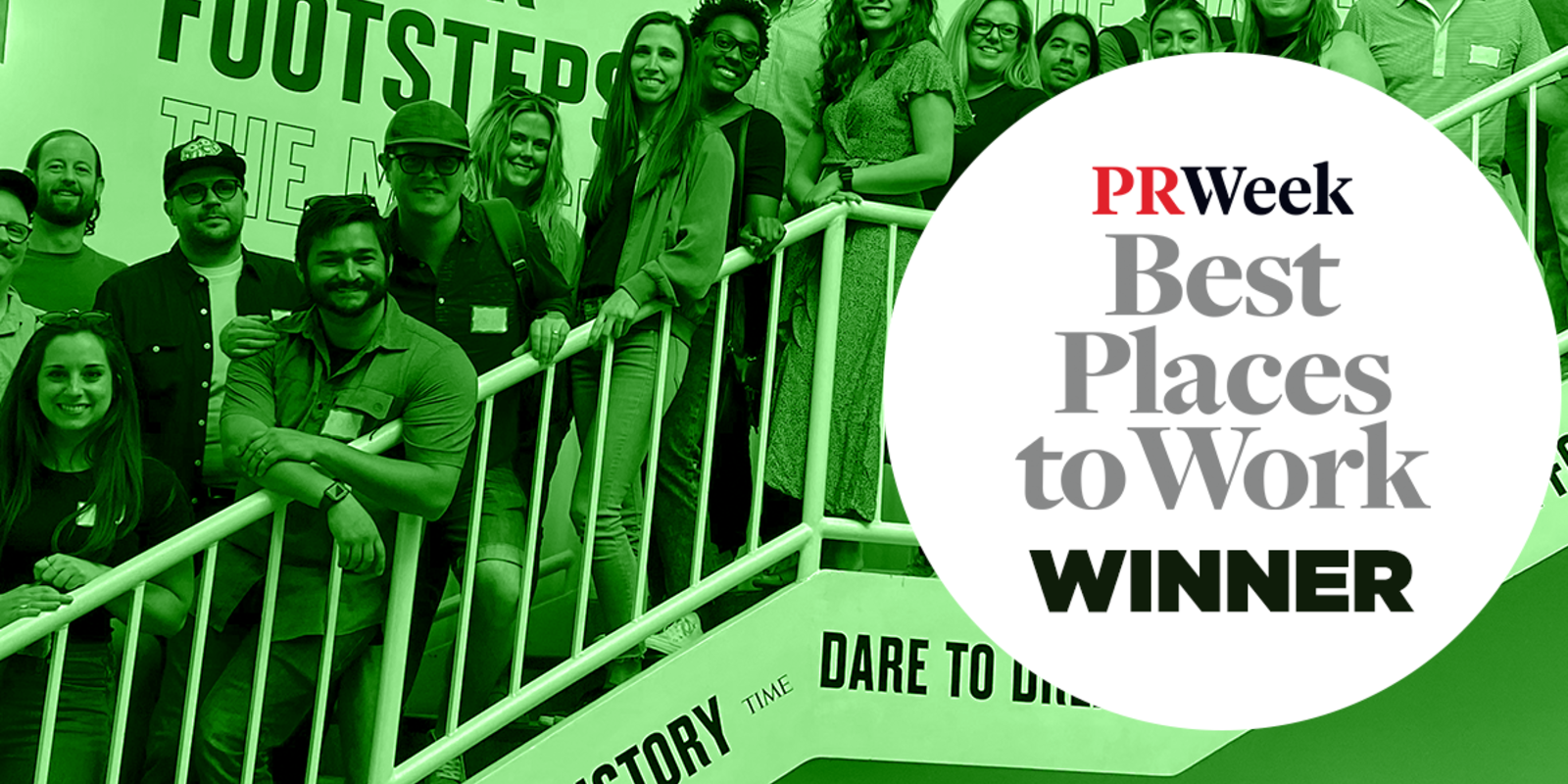 Every day at 3:30 p.m. CST.  
Since March 12, 2020, this has become the most important part of my workday. 
At the start of the pandemic, Zeno Group's North America Leadership Team (NALT) started a daily call to discuss in real-time how to manage our business, but more importantly, how our people were handling the many complexities that came with it. We figured the calls would last a few weeks or until we got the hang of our new normal, and then maybe we would have it every other day (or just once a week).  
The weeks turned into months. And now the months into years. Sometimes the call lasts 30 minutes, sometimes two hours.  
Every day at 3:30 p.m. CST the calls continue. And the agenda is the same. How are the clients? But more importantly, how are our people? 
So, when it was announced today, that Zeno has been named by PRWeek as a Best Place to Work for a third time, I took a pause and thought back about all those meetings. How our singular focus on our people has made the agency what it has always been and will continue to be no matter the external forces. 
The most common phrase used on the daily NALT call is without question: what else can we do? What else can we do to help, support, inspire, motivate and cheer on our people? 
Like everyone, my calendar is a daily game of Jenga—move this call, shorten that meeting, etc. But one meeting that does not get changed is the one at 3:30 p.m. CST—that call is locked in, can't be moved or missed.  
Because it is about our people.  
I don't know when (or if) the daily NALT call will ever end. As much as I'd like to have that time back, there will never be anything more important to replace it.  
As we gather in small groups in our local offices to celebrate together, we are really proud of this recognition because it is a reflection of how we care for each other with respect and kindness in our pursuit of work that matters. 
When we learned about the award a couple weeks ago and started planning the celebration secretly, there was lots of discussion about the best time of day to do it. And there was just one thing we knew: 
It wouldn't be at 3:30 p.m. CST.  
Interested in working for one of PRWeek's Best Places to Work? Check out all of Zeno Group's open positions here.