Segmentation is Key to Unlocking Gen Z Audience Insights
By Michael Brito, Global Head of Analytics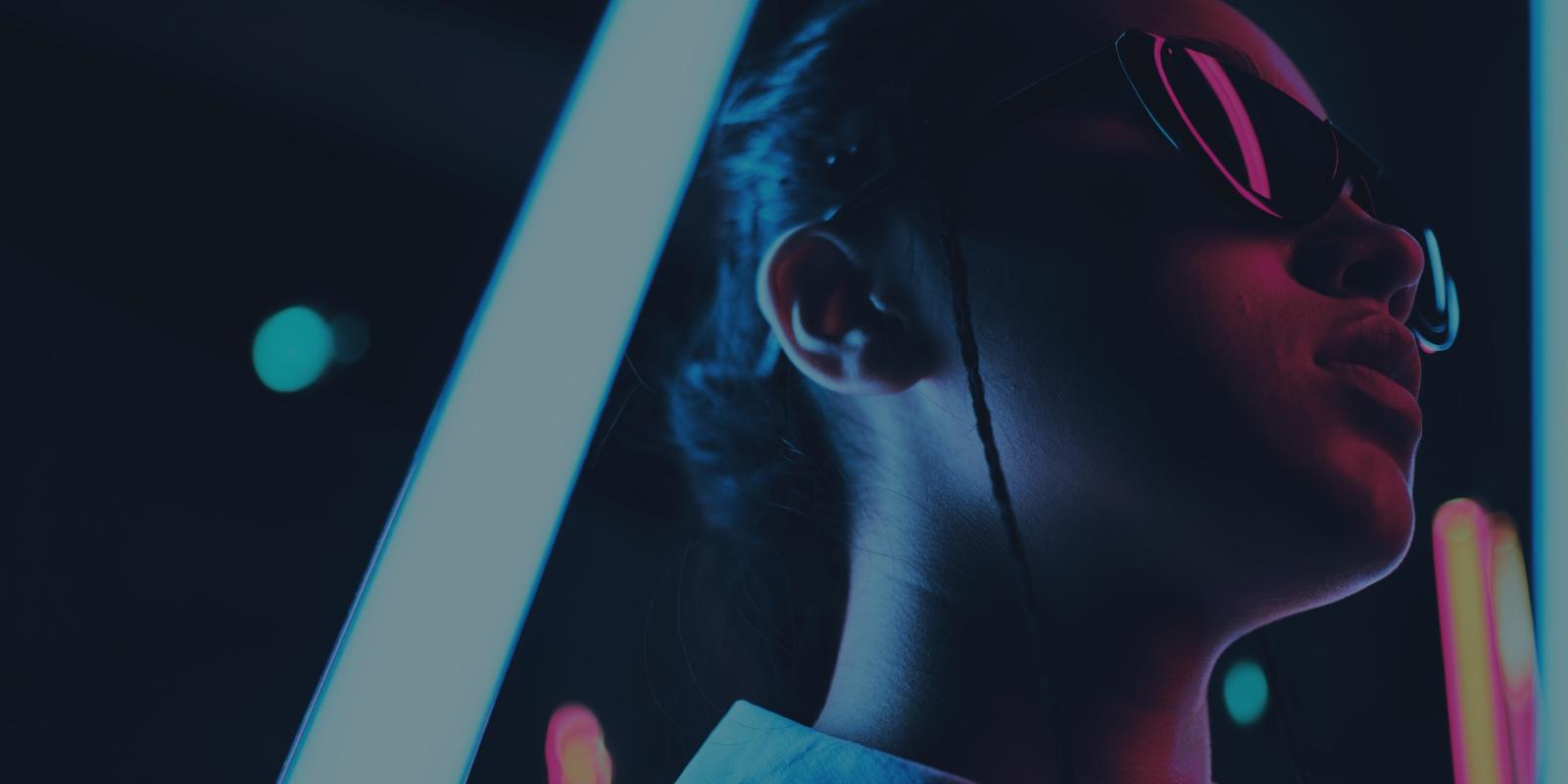 At Zeno Group, we go where the data takes us. Understanding what makes audiences tick is essential to success in reaching them with stories that matter. In 2010, we launched The Human Project, a multi-generational research study into the values, attitudes and behaviors of people across the world. At the time, Gen Zs were children, just starting out in the world, being raised by their Gen X parents.
This new Gen Z Trends, Analysis & Consumer Insights Report peels the layer back a few levels on Gen Z, leveraging social data and text analysis to provide actionable insights into the conversations, online behaviors, and affinities that make up this incredibly diverse group.
Gen Z Audience Personas and Why They Matter
Gen Z often gets a bad rap – being generalized as a techno-snob with a cult-like obsession for TikTok influencers and a maddening whimsy for brand-hopping. Yet, they are proving time and again that they are a consumer force to be reckoned with, and they're making their presence felt globally.  
The savviest consumer breed out of all the generations, Gen Z, or 'Zoomers' as they're popularly called, want, expect and demand more out of the customer experience. At the same time, they're also the most socially aware generation, willing to stand up for causes that matter and eager to align with brands that keep it real.  
So, who or what is Gen Z really, and why should businesses care? And what are the specific consumer trends and insights you need to be aware of to market successfully to this burgeoning segment? To do this, you need to go beyond analyzing this generation as one audience and segment them into smaller sub-segments based on shared interests and character traits.  
Each of these personas matters because they are different. Gen Z is the most culturally diverse of all the generations and the most tech-savvy, having grown up on a steady diet of social media and mobile devices. They're also strong on community and connection. 
Gen Z represents the next generation of consumers, but marketing to them isn't easy. For one, they're value conscious. For another, they're media and tech-savvy. As a business, you want to get to grips with Gen Z personas and what drives them before you can even begin making a dent in your marketing efforts. 
We've identified five core Gen Z audience profiles based on our analysis: 
Cultural Trailblazers 
Social Advocates
Serial Streamers
Sports Junkies
Modern-Day Romantics
The report details each audience persona and uncovers their top interests, media preferences, and top social media channels.
Gen Z in Perspective: Uncovering Gen Z Purchase Intent 
It's easy to dismiss Zoomers simply as a digital-first generation. While that's true, they're also community driven. Fundamentally Gen Z thrives on connecting online, and the trends we've identified reflect this behavior.
Vocal About Brand Experiences [The Gen Z Customer Journey is Dynamic] 
When Gen Z loves a brand, they're passionately vocal about it, talking to their favorite social media channels with surprisingly insightful commentary. On the flip side, you'll know just as quickly if they decide your brand is not worth their time, dollars, or emotional investment.  
Gen Z is all about establishing a connection. Sharing experiences on social is a way to develop that connection.  
The most significant purchase conversations that Gen Z have online center around three core themes: 
Purchase intent — "What I'm going to buy next!" 
Brand love — "I'm besotted with [Brand X]. Here's why!" 
Customer churn — "Why I'm leaving [Brand Y] for good and opting for [Brand Z] instead." 
From a marketing perspective, the message is loud and clear — Gen Z can be your most enthusiastic, organically-driven brand ambassadors, provided your product or service delivers on their high expectations. By understanding Gen Z shopping habits, you can adjust your messaging and campaign narratives to ensure that you meet their needs. 
Most Loyal to Tech Brands [Cross-Channel Customer Journey] 
Gen Z displays the strongest levels of brand advocacy and loyalty towards tech brands at 49%. Web 3, NFTs, social media, and the Metaverse are the most popular trends in this vertical. 
Close on the heels of tech are healthcare, corporate, and consumer brands devoted to skincare, health, beauty, sustainability, and vegan products and services.
Streaming Music: The Vibe Matters 
Nothing defines culture and time quite like music. As generations evolve, so does the music and how audiences choose to receive and interact with that music. 
Gen Z shows a marked preference for consuming musical content through streaming platforms like YouTube, Spotify, and SoundCloud, among others. Spotify has a whopping 6.9 million brand mentions reflecting a 30% share of the positive sentiment among all the key music streaming channels. However, the data shows that they have higher levels of brand love and positive sentiment towards Tidal and Amazon Music. 
But Gen Z chooses not to be genre-loyalists. Instead, their musical playlists reflect a need to stew in the vibe of the moment, allowing their moods to dictate their musical choices.
Netflix Leads, But For How Long? 
Despite the latest news of subscription numbers declining, Netflix continues to reign supreme with 6.1 million shares and 38% share of the voice market. The nearest video streaming competitor is Disney, with 1.2 million brand mentions. The most popular TV series are representative of the diversity that Zoomers embody: 
Stranger Things (sci-fi) 
Heartstopper (LGBTQ+ teen love and drama) 
Bridgerton (historical romance) 
Money Heist (Spanish heist crime drama) 
The Book of Boba Fett (sci-fi western)
Metaverse & NFTs are Hot 
For a generation that grew up with virtual connectivity and online gaming, NFTs are but a natural progression, and that has fueled a passion and addiction among Zoomers. The ability to see Bitcoin ups and downs 24/7 on mobile devices in real-time and the potential of cashing in on gold has found many takers with the Gen Z crowd. We've identified 260 million engagements solely on the topic of EFTs.  
Also trending subject-wise is the Metaverse with 19.5 million engagements. Interestingly, male Zoomers are leading the conversations about NFTs and the Metaverse at 67%. 
#WFH: Different Views About Remote Work 
The vast majority of Zoomers prefer working from home largely due to the flexibility. A smaller percentage are eager to return to their office, missing the aspects of social interactivity and the sense of normalcy that going to work seemingly provides. In either case, the conversations are driven primarily by females at 58%. 
Topically 'Work From Home' has the most prominent mentions, numbering 299K as opposed to 'Back to the Office' at 21K.
TikTok Delivers on the Expression of Individual Truth 
TikTok isn't just a platform. For Gen Z, it's an emotion.  
TikTok delivers authenticity and meaningful connectivity through the uplifting, entertaining, and inspiring short-form video content often created by users. It's the reason why TikTok commands such a large Gen Z following. 60% of TikTok users are, in fact, Zoomers. 
Thematically, tech, pop culture, humor, and memes are the most popular, garnering 47%, 41%, and 35% of Gen Z's interests.
Cross-Channel Social Insights 
Despite what you've heard, Twitter is still the most popular social media platform for Zoomers to keep up with political news, celebrity gossip, and what their favorite media and sports superstars are doing. In the meantime, TikTok and Instagram, in that order, are where they go for positive and authentic self-expression.  
Twitter has a following of 1.1 million members from the Gen Z community. It's a channel worth prioritizing to make inroads into this market. 
Making Your Gen Z Marketing Work 
You're more likely to win over your Gen Z customer if you have a mission they can align with, values they care about and are socially responsible. Want to make your Gen Z marketing work?  
Focus on: 
Using data to understand what's trending among the Gen Z audience 
Creating a bold and individualistic personality for your brand 
Entertaining and engaging your Gen Z customer with content that matches their interests 
Ensuring diversity and inclusivity in everything your brand does 
Being transparent, accountable, and ethical 
Building a robust online community where Gen Z can connect with others like them 
Most of all, walk the talk.