Celebrating Hip Hop's Influence This Black History Month
By Shannon Powell, Digital Senior Account Executive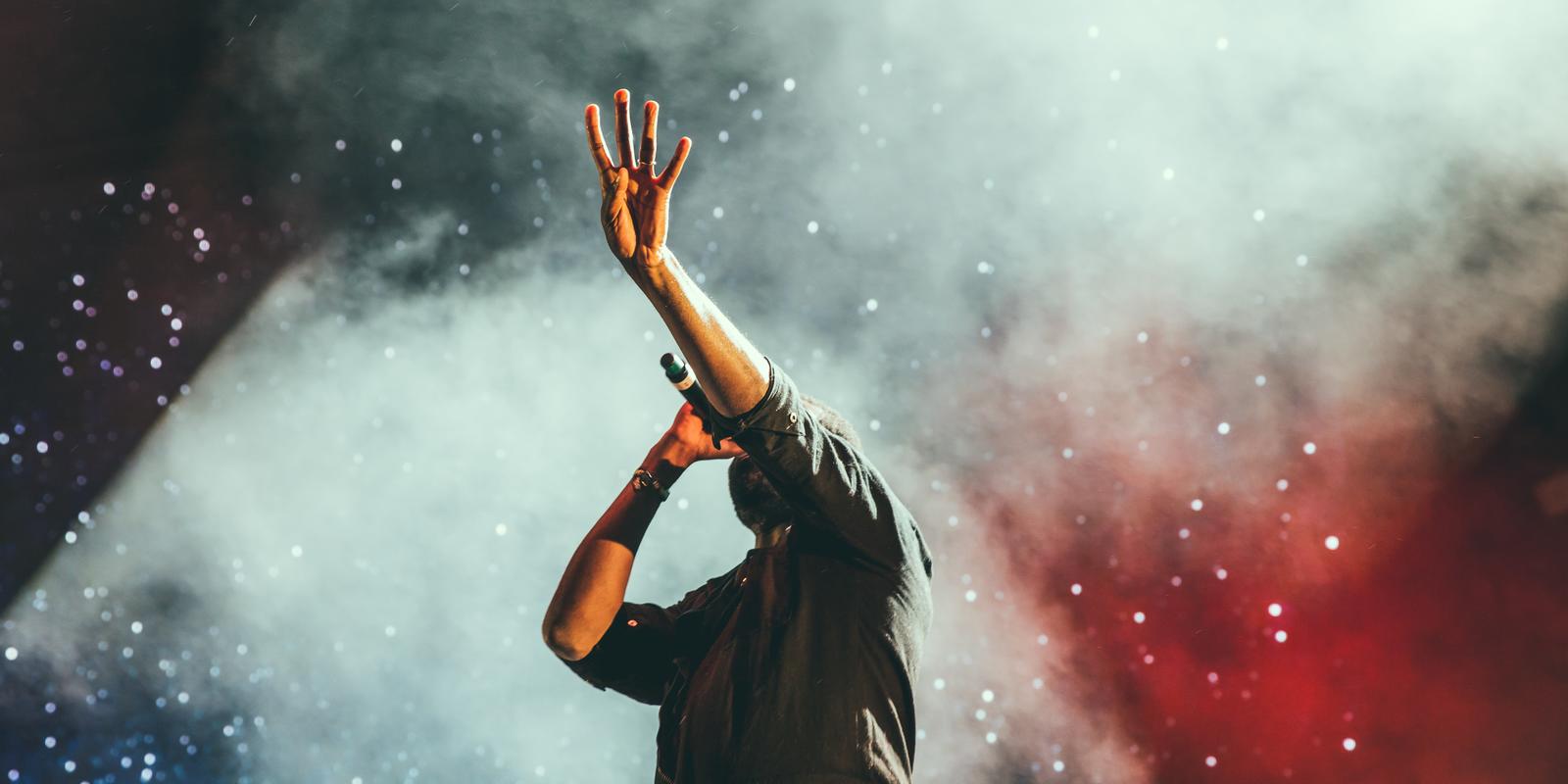 Black History Month has always been a time when I reflect on some of the many amazing contributions that Black people have given to this country and beyond. And as someone who has always been obsessed with music, I always think about the ways that Black music, especially hip hop, has permeated many aspects of our lives. 
From that trending dance on TikTok that you practiced over and over again to that exclusive pair of sneakers you can only hope you're lucky enough to secure on one of those popular reseller apps, to the rhythms and rhymes that are universally cool across countries and languages, hip hop's impact on global culture is utterly undeniable. Whether you realize it or not, hip hop is probably a part of your everyday life in some form. And in honor of Black History Month, we at Zeno are celebrating this one-of-a-kind genre. 
Hip Hop History 
Hip hop was founded in the early 1970s in New York City by a group of marginalized youth who were looking for a way to express themselves while pulling inspiration from their African and Caribbean roots. In its early years, hip hop was centered around 4 key elements – emceeing/rapping, DJing, graffiti writing and breakdancing, and it would quickly take over as a counterculture across the city. It eventually spread in popularity all over the country with each region developing their own interpretations of the genre like the chopped and screwed records of the dirty south, the mix of laid-back LA rap and hyphy Bay Area rhymes in California, and the hard-hitting drill sounds pouring out of Chicago.  
But as the genre continued to catapult, it became something so much bigger than just music, transcending to fashion and dance around the world and global culture as a whole.
Hip Hop & Fashion 
Whether it be the loud colors, baggy clothes and funky hairdos from America's favorite prince, the iconic work of Dapper Dan whose innovative designs clothed rappers across decades and led to him being recognized as one of TIME's 100 most Influential People of 2020, or the modern-day streetwear that has become so intertwined within popular culture that it's being promoted on shows featuring designers from across the globe like HBO Max's, The Hype, hip hop's influence on fashion can't be denied (and these examples are just scratching the surface).  
Hip Hop & Dance 
While hip hop's dances might have initially started out with breaking and pop-locking, they have evolved into so much more. From innovators like Beyoncé and Ciara who incorporated hip hop influences throughout their decades of masterful choreography, to young people like Jalaiah Harmon who created the "renegade" dance that took TikTok by storm on a global scale, the genre has played a significant role in the dance world and within our own homes for decades. 
Hip Hop & Global Culture
Outside of looking at some of the ways that hip hop has impacted certain segments of popular culture like fashion and dance, I think it's important to conceptualize how it has affected global culture in a more general sense, because its scope can't always be confined to one particular category. 
From some of the slang we use within our everyday language like "yo!" or "what's up?" as an introduction, to the bold ways we choose to speak out about social change, it is all more or less a product of hip hop and those youth who created it while looking for a way to let their voices be heard. What started off as an outlet for Black Americans to unapologetically showcase who they are while working with what they had ended up breaking barriers and became something that is now celebrated across the globe. 
Q-Tip of the legendary A Tribe Called Quest once said, "rap is not pop. If you call it that than stop." But I beg to differ. In today's society, I would argue that hip hop is as much a part of global popular culture as an app like Instagram. The outfits we are choosing to wear, the songs we're adding to our playlists, the ways we're interacting with one another and so much more are a reflection of hip hop and its influence on who we are every single day.  
And we have Black people to thank for that. This Black History Month and beyond, Zeno celebrates these trailblazers. 
A world without hip hop is not a world I'd want to live in, and I'm so thankful for all of the talented Black artists throughout the decades who have helped shape culture in so many inspiring and innovative ways. I hope you get a chance to reflect more on their amazing contributions this month. In the meantime, you can find me on the ones and twos jamming to my "Miseducation of Lauryn Hill" record for the 100th time.