About
Singapore
Singapore is the beating heart of Southeast Asia. We may be small, but we're big on creating the best ideas. So it's no surprise that much of the work is integrated and international in nature, combined with a strong focus on local market delivery. As our regional headquarters, Singapore has steered the development of our integrated communications approach locally.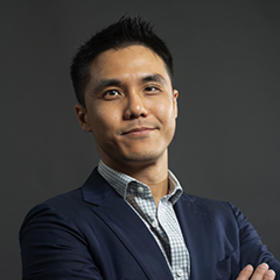 David Lian
Managing Director, Asia, Growth & Innovation
地址
15 Beach Road #05-05
189677
新加坡
电话
电子邮件
Get to Know Us
Happy Hour Go-To: The Armoury! We love it for its rustic decor and laid-back atmosphere. 
How We Give Back: This year we volunteered at Edible Garden City, an organization dedicated to creating social change through community. 
Office Culture Quirk: We're big on snacking culture – one day our pantry is fully stocked, and the next it's emptied out. Our favorite snack? Poppadum Chips.