Tour De Zeno: Chicago to Kuala Lumpur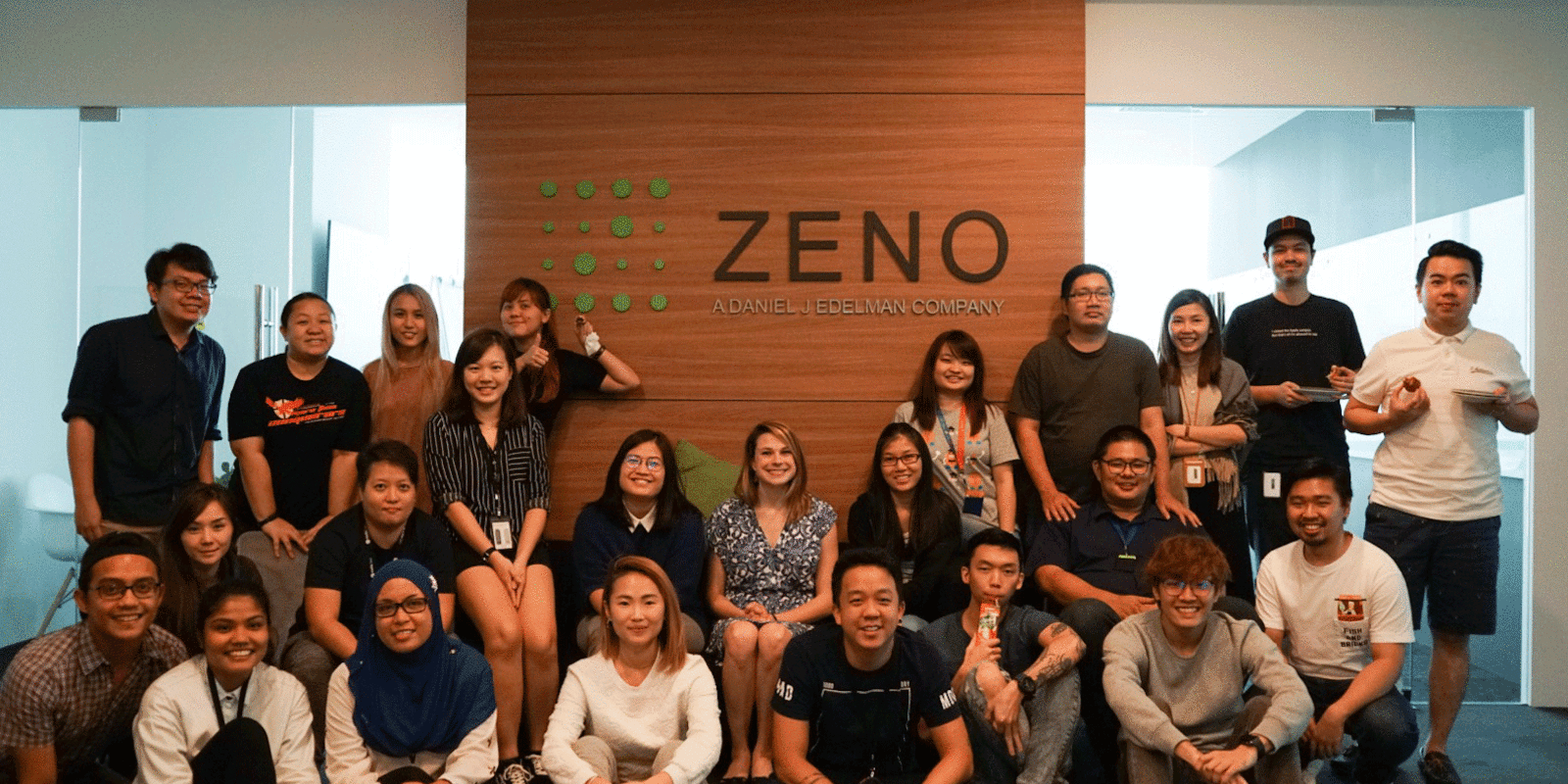 This past spring, Zeno's transfer program Tour De Zeno was announced and opened up globally– I just about dropped the cup of coffee I was holding. The opportunity to travel to any Zeno office in the world, fully immerse myself in the culture, clients and life for two weeks? It was almost too much of an offer to believe. I knew I had to apply– not just apply, I knew I had to win. I had been yearning for something big and life changing for 2017, and this was my chance.
Flash forward to today. It's 2018 and I'm now back from the most epic trip I've ever taken – having spent two weeks in the Zeno Malaysia office in Kuala Lumpur.
The Tour De Zeno program is an exchange program of epic proportions – giving Zenoids the opportunity to work out of any office in the world and learn from one another. But what makes this program unique is that it's not just based on getting new work experience in a different country – the focus really is about what life is like at Zeno across the globe, both the similarities and differences– making our network spanning 4 continents just a little bit smaller.
I can't even begin to explain all I learned about Malaysia, Zeno clients in Kuala Lumpur, the office and myself on this trip. So, in true "listicle" fashion here are three highlights:
The Zenoids in the Kuala Lumpur office know food!
If you ever go to Malaysia, bring your stretch pants. While there, my coworkers brought me out to experience the most epic meals ever.  From Nasi Lemak to Banana Leaf Rice (and Durian, too!) the country has incredible options because of its roots – Malay, Chinese and Indian food are all on the menu. But food isn't just good, it's an integral part of the culture. A strong majority of popular Malaysian experiences involve food in one way or another. That's what I call living your very best life.
Malaysia is an awesome place to visit.
Malaysia needs to be on everyone's travel bucket list. I stayed in Kuala Lumpur the entire time, but I would love to go back and see Malacca and the Borneo side of the country – strongly recommended by my new Zeno Malaysia friends. After-work highlights included night markets, checking out Chinese and Indian temples throughout the city, the Petronas Towers and Batu Caves (my personal fav.)  The best part? Many of my new friends took time out of their personal lives to come with me and show me around the place they call home.
Zeno feels the same in Kuala Lumpur as it does in Chicago and I think that says something.
I wasn't sure what to expect from my time in Malaysia and came in with a relatively open mind. What I didn't anticipate was actually becoming friends with my coworkers across the world and feeling like I never left Zeno. This was the best and most unexpected part of the experience—feeling at home so many miles away.
Being selected to participate in Tour De Zeno was hands down the highlight of my career.  I still have to pinch myself that it happened. Not only was it a professional growth opportunity for me, as I was able to work on some major accounts and brands out of Kuala Lumpur, but it was the scariest and best thing I've done. I think that's the definition of fearless.