Stepping Forward and Taking Action
By Barby K. Siegel, Global CEO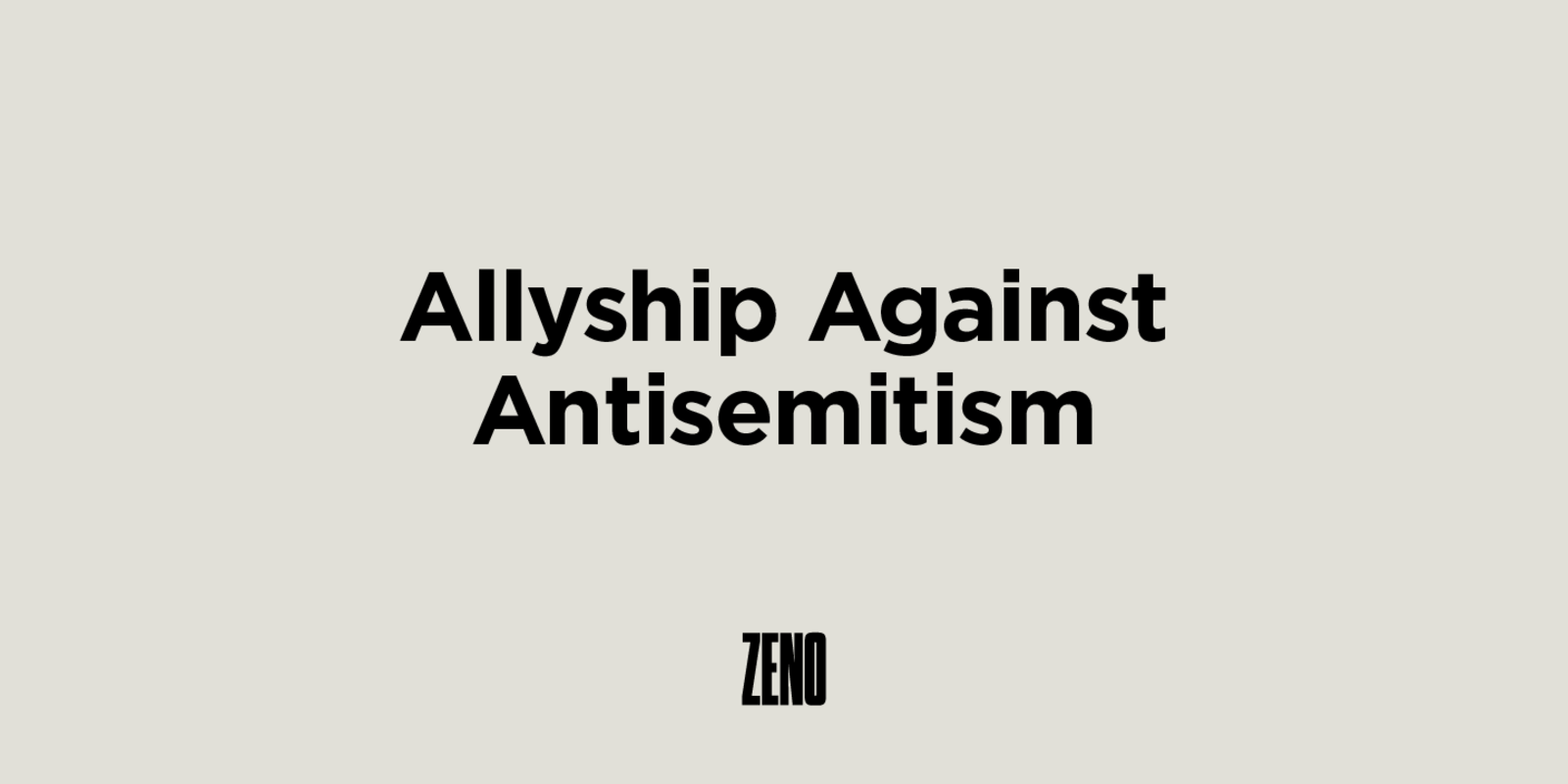 I have thought long and hard whether to write on this topic, or just keep these thoughts to myself.    
But it felt wrong to not share my truth. I kept coming back to the advice we give clients about authenticity, and the work Zeno has done over the years to advocate for others and act in difficult times.  
As an agency and a Zeno family, we are firmly opposed to hate in all its forms. Our values, and commitment to diversity, equity and inclusion ensures that Zeno is a safe place where all are welcome.  
While the world is politically divided over the Israel-Hamas war, we cannot be divided over standing up against all forms of hate, including those that discriminate based on a person's faith. This is a moment to look inside our organizations, Zeno included, to be sure we are doing all we can to address hate, to be educated and enlightened, and support one another. 
With this as a backdrop, I want to address the antisemitism that is surging around the world and the steps Zeno is taking to condemn it and do our part. 
Antisemitism is raging across North America and Europe at levels we have not seen since the 1940s. People are scared. As a Jewish woman, mother, wife and CEO, I can tell you that antisemitism is touching every aspect of my life – giving me pause on what I can say, where I go and what I do. It is a dark cloud that follows me everywhere. And I know that I am not alone.  
Like many Jewish families, I am talking with my children about extra measures to stay safe because we are Jewish. Conversations I never thought I would be having almost 80 years since the Holocaust. Last month, my daughter changed my husband's Uber profile, replacing his Jewish last name with a non-descriptive "S." And she told me she is worried about a taxi driver asking if she is Jewish. On a recent trip to my favorite kosher supermarket, I felt unsafe. But I carried on because that is what we must do.
To be Jewish now is to be in a state of perpetual sadness, shock and utter disbelief. While there are many polarizing issues dividing us, this should not be one of them. Antisemitism is not political. It is a vile act of hate that needs to be recognized for what it is and dealt with in the same way we have risen up against other injustices against marginalized people and communities.  
I find myself asking why antisemitism is not being given the same attention and urgency as other acts of discrimination and hate crimes. Where are our allies? Why the silence? Where is the groundswell of support that emerged when other groups have been hurt? Why is this different?  
I have been a staunch advocate for DE+I in our industry. It has been the most gratifying part of my career. There is still a lot of work to do, and I am as committed and energized as ever. I have often wondered why antisemitism hasn't been more pronounced in corporate DE+I efforts, including ours at Zeno. Over the last several years, as antisemitism was on the rise, I was hesitant to raise this for fear it would be misunderstood, especially during a racially charged time in America.    
Now, I am very clear in my view that addressing antisemitism and other discrimination based on one's faith must be a sustained part of corporate and agency DE+I efforts. Because never again must be never again.  
For those of us in positions of leadership, let's seize this teaching moment now, right in front of us, to use our voices, our influence and our creativity to bring people together, Jewish and non-Jewish, to recognize and rebuke antisemitism and other forms of hate, and wrap our arms around those who are hurting. Because we are. 
In keeping with our values and our purpose, Zeno has signed the ADL Workplace Pledge to Fight Antisemitism to help build greater awareness, understanding and action in support of our Jewish employees, friends and communities. I hope others will join us in doing the same.  
We are reviewing our DE+I approach to ensure that it adequately and fully addresses antisemitism, Islamophobia and all forms of hate. We are planning for education and training to increase our mutual understanding and we will continue to have open conversations as part of our DE+I efforts so that myriad points of view can be heard, and we learn from each other.
Above all, while our world is divided on so much, it is my hope we can come together with compassion, courage and respectful communications to build bridges toward something better for all.