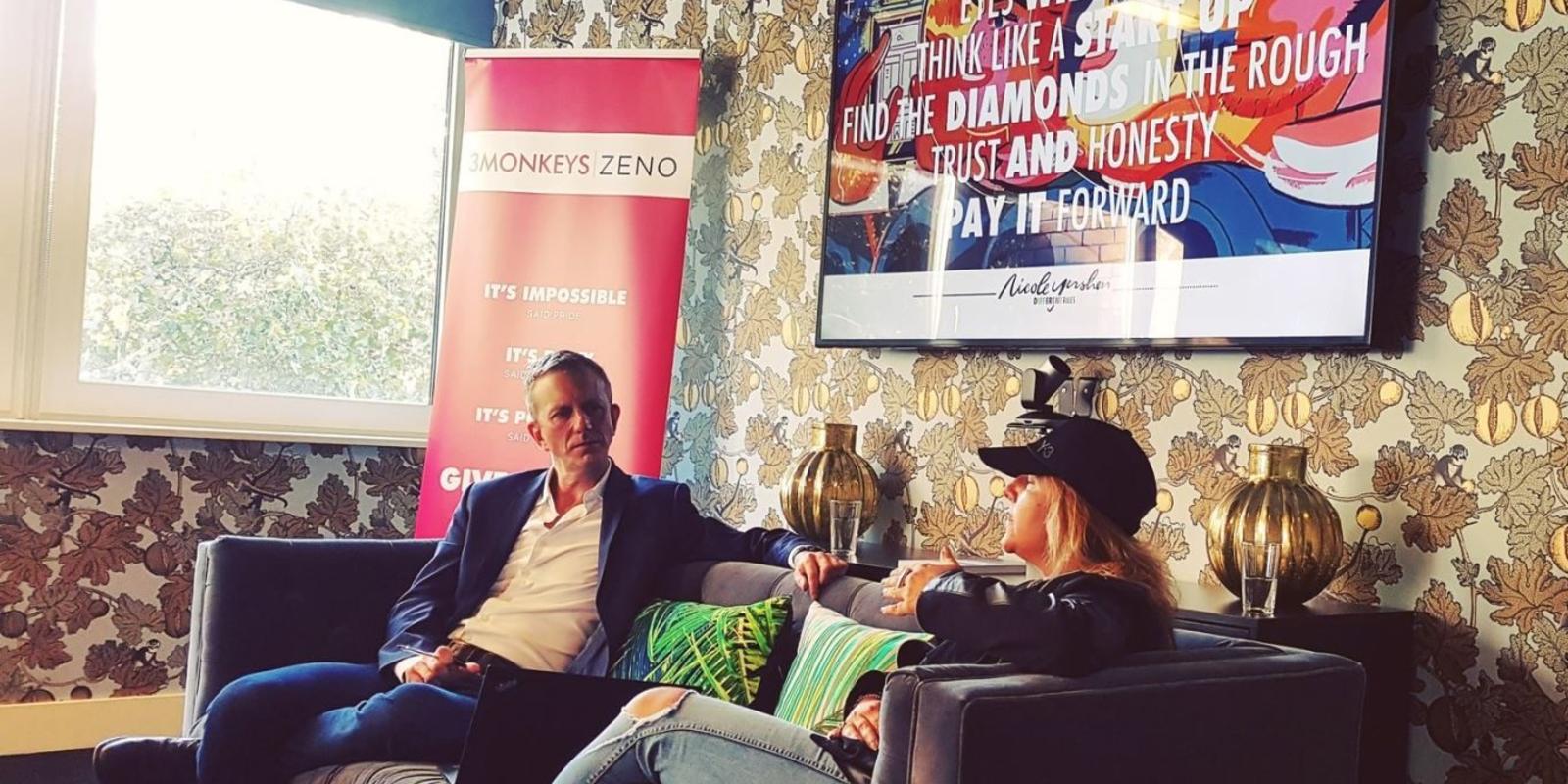 At 3 Monkeys Zeno, we are always drawn to people who think differently. So I was delighted to interview Nicole Yershon, the author of Rough Diamond: Turning Disruption into Advantage in Business and Life, at our Book at Breakfast event.
We all sometimes struggle to persuade the businesses we work with to be less cautious and think differently, but that is Nicole's specialty. She is a straight-talker, always looking for the next big thing in tech, who never takes no for an answer. She's a human embodiment of 3 Moneys Zeno's core values of openness, curiosity and courage.
When I worked with her a few years ago, I would always know that, if I saw her bearing down on me, I would end up – like it or not – working on something creative, that had never been done before, that was fun and often award-winning.
Despite coming from an ad agency background, she's a force to be reckoned with in any setting. I was eager to explore how the learnings of her book could help the clients of 3 Monkeys Zeno. I asked her about a term she uses to describe the people, even in large organisations, who are able to think differently: intrapreneurs.
"You know who they are at school. They are the naughty ones about to be expelled for actually just being curious. They're the ones that won't do as they are told by their parents and who are a pain in the arse," she said. "They are the ones in an organisation who won't take no for an answer. It's a curiosity, a need to keep pushing boundaries. It's an entrepreneurial spirit within a large company."
Like the title of her book, Nicole is a self-confessed rough diamond. And yet she's able to impose structures to breed creativity. She recommends 'semesters of learning' whereby twice a year, she would pick an emerging technology, meet as many people as she could who were experts in the field, and then apply what she'd learnt to solving a client's problems.
That way, at least once every six months, she'd have a new point of view on something that people probably didn't know much about that could help both her clients' business and her own.
Nicole's advice for spreading creative thinking in an organisation is simple: just spot the colleagues who are always begging: "tell me more." Allow them to flourish, and don't burden them with back-to-back meetings or long working hours. Give them some slack. Give them room to breathe. Get them to leave the office and see interesting things for themselves.