Conferences Now: Evolving in Tone and Purpose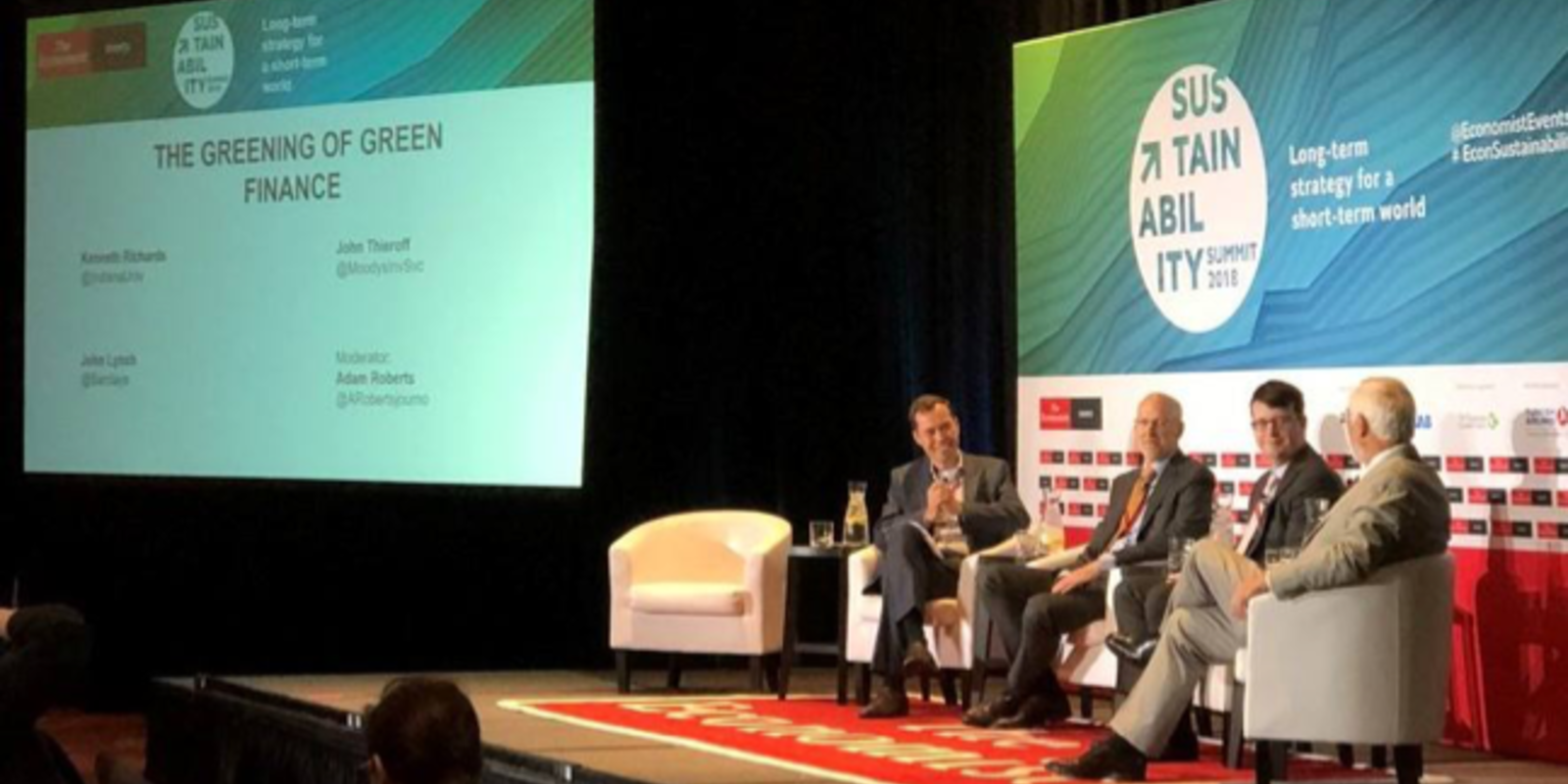 In the last year, our Zeno team has become more immersed than ever in the world of business and industry conferences – on behalf of our clients, where we have placed them as presenters and as participants. Big or small, it's clear that conferences are becoming a catalyst for conversation, not just a platform for best practices.
One great example was The Economist's 2018 Sustainability Summit, where we heard industry-leading brands, entrepreneurs, policymakers and scientists share their take on today's hottest sustainability issues – from clean energy to the fresh water crisis, marine pollution and more.
A consistent theme among all panels was a clear call to action. Instead of simply offering a POV, speakers talked about their own sustainability initiatives and the business community's shared responsibility to get involved. Several companies even made announcements on the day of the conference, using the event to start their own news cycle.
Across the board, we've also noticed:
Conferences have become more inclusive. In tone, we've seen presentation content openly offer the audience ways to join in and participate. For example, many Sustainability Summit speakers were focused on common contributions to the "circular economy." In it, companies are embracing a business model designed to remove waste from the industrial process. By creating manufacturing loops that reuse materials like fibers and plastics, the economy becomes more cyclical – and much more sustainable. Speakers made it clear that all companies and members of the audience have an important role to play within this complex system.
Partnerships are now at the forefront. Consistent with other industry conferences, we heard presentation content shift from "What we are doing?" to "what we can all do together.­­" Collaboration with nonprofits and other groups is now seen as critical to the success of corporate programs. The reality is, outside partners often serve as a much-needed catalyst for change (not to mention the strategic counsel and solutions they bring to the table). These alliances are positioned less as problem solvers, and more as game changers.
Money and funding are no longer taboo subjects. Conference attendees should expect to see more open conversation about how initiatives get funded and how investors can benefit. Even at a sustainability forum, with a focus on the greater good, the candid discussion of funding and profitability felt like a fresh perspective – and made solutions feel more real. Responsible investing and "green finance" have become increasingly popular, and thanks to a passionate group of younger investors, capital markets are playing a major role in the future of sustainable business. Summit panelists remarked how this multibillion-dollar sector offers environmentally conscious individuals – and companies – an easy way to put their money where their mouth is.
Our own Zeno Conference Network, a community of specialists focused on major industry events, is keeping a close watch on these trends so we can advise our clients where to appear and how to make the most of these opportunities.