About
Toronto
Toronto – Zeno Canada's ever-growing headquarters – is situated in the heart of the country's most populated and multicultural city. With Canada's largest economy and media market, Toronto is a prime location to establish roots and build relationships. Beyond business, the city boasts a thriving food, sports and entertainment scene.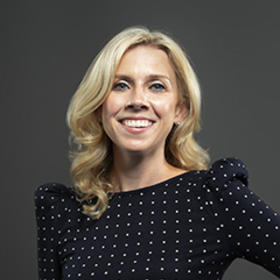 Julie Georgas
Managing Director, Canada
Address
Phone
Email
Get to Know Us
Happy Hour Go-To: We like to change it up and try out new places around the city, but we've been known to make a few appearances at the King Edward Hotel's Lobby Bar. 
How We Give Back: We support FoodShare, a non-profit organization that works with communities and schools to deliver healthy food and food education to those most in need. 
Office Culture Quirk: We do themed "TGIF" parties with snacks, drinks and a team-building activity every Friday afternoon.