About
San Francisco 
Ahhh, the City by the Bay - and now a the technology and corporate capital of California. Zeno San Francisco is one of our fastest growing offices. In a city that celebrates diversity, inclusion, differentiation, achievement and vision, Zeno feels right at home. World-class companies, restaurants, culture, clients, those views, our beautiful bridges — we fit right in.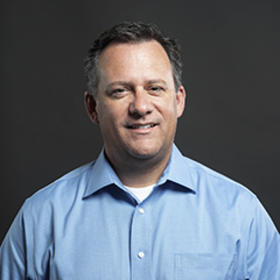 Todd Irwin
Managing Director, Technology & California
地址
535 Mission Street
18th Floor
San Francisco , CA 94105
美国
电话
电子邮件
Get to Know Us
Happy Hour Go-To: Salt House
How We Give Back: Pro bono work for Project Open Hand – a leading Bay Area nonprofit that provides medically tailored meals for the area's most vulnerable populations.
Office Culture Quirk: In addition to happy hours and spontaneous dance parties, we are a VERY supportive office that is genuinely happy for each other's accomplishments. We will often break out into an office-wide round of applause when someone on the team achieves a milestone - big or small.